A major part of the Children's Dyslexia Centers' mission, in 15 northern states, is to train teachers how to work with children who have characteristics of dyslexia.  Since 1994 when the first Center was established, over a thousand teachers and other individuals interested in becoming certified Orton-Gillingham tutors have participated in our free training program.
At this time, our program offers free graduate level training for individuals who are interested in receiving initial certification as tutors in the Orton-Gillingham approach.  A minimum of a Bachelor's degree is required. The certificate training is currently free of charge with nominal material fees. A new class of scholars will begin in the Summer of each year (June-July). Applications, interviews and observations are required to be completed by the end of April to be considered for the training. 
The Free Training for Tutors in Orton-Gillingham Includes:
A 90 hour instruction over the course of a year

Training in the Characteristics of Dyslexia
Use of Elements of the Orton-Gillingham lesson
Analysis of the Structure of written language
The "art" of creating an individualized, fair lesson for each student

100 Supervised practicum hours over a school year in conjunction with the seminars

A minimum of 6 formal observations with feedback

5 lesson observations of experienced staff
Required readings
Completed assignments, quizzes and exams

Exit portfolio for each student tutored in practicum 
Although the training and training materials are free at this time, there will be nominal costs associated with the training which include, but are not limited to:
reading materials

grapheme card deck

organizational supplies

criminal background check. $41.00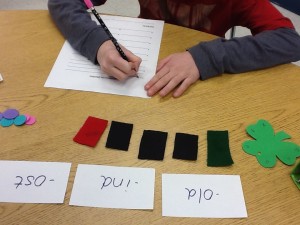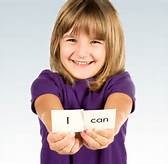 To apply for free Orton-Gillingham training, please send the following information:
A copy of your current resume.

Two letters of recommendation from persons knowledgeable about your professional work, dated within the past 2 years.

A copy of your Bachelor's degree diploma or transcript showing the date and type of degree awarded.
Send all information to:
Michele M. Johnson
Children's Dyslexia Center – Southern Illinois
MJohnson@cdcinc.org
An in-person interview and observation of a seasoned tutor is required and all paperwork must be completed in order to enroll in a class.
---
This is a video posted by a Scottish Rite Learning Center in Austin, Texas that will give you an idea of what our training program is like.
Note: It is not exactly the same as our training, but similar enough that you will get a feel for what our training accomplishes. The Collinsville Center does not do pyscho-educational evaluations but we do require that level of testing to be considered for acceptance into the center.