Welcome to the Children's Dyslexia Center – Southern Illinois A Scottish Rite Charity
Dyslexia is estimated to affect over 2 million children in the United States. These children typically have average or above average intelligence. However if their dyslexia causes academic problems, it can lead to emotional and self-esteem issues through out their lives. Since 2002 the Southern Illinois Center has been providing tutoring to children, by highly educated tutors, free of charge. Specialized training in the Orton-Gillingham method, has also been provided free of charge, to individuals with at least a bachelors degree. Contact us to learn more about helping your child or learning to help children.
Learn more about how the Children's Dyslexia Center – Southern Illinois has impacted the lives of children in your community.
Director: Michele M. Johnson
Administrative Assistant: Leah Geis
Phone:  618-223-1308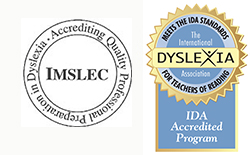 We provide the highest quality, state of the art, multisensory tutorial reading and written language instruction to children with primary diagnosis of dyslexia. We reserve the right to not treat a child that has another diagnosis when, in our sole discretion, we determine that it will hinder the child's ability to benefit from our services.